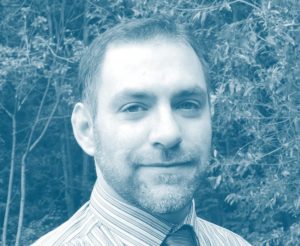 Q. So as the founder of MANN uP, is Geoff Scott the font of all knowledge, insight and wisdom living a perfect life with all of his own potential unlocked?
A. Not yet (but he is working on it)
Geoff who is originally from County Antrim, and now resides in County Armagh, initially studied and obtained a primary degree, post-graduate diploma and masters in marketing, and has been a business and marketing professional in both the private and community voluntary sectors for nearly 20 years.
A substantial part of that professional experience was spent working for two of the leading local mental health charities, and a local addiction charity in a public affairs, campaigning, and communications capacity.
It was through this experience that Geoff became aware of the issues that those who identify as male can encounter that can act as an adverse influencer on their psychological (mental and emotional), wellbeing, or as a deterrent to them seeking out and engaging with guidance and support.
Throughout this time Geoff also developed through meeting with many hundreds of people who used or sought out information on the charities' services, an awareness of the link between strong and positive psychological wellbeing, and a positive state of physical, relational, vocational and recreational wellbeing.
When taking on the challenge of redefining his own path for advancement after experiencing two significant life landmarks in 2010/2011, Geoff was struck by how much he had internalised a narrative (story and script), of masculinity that inhibited him from connecting with, expressing and healing his emotional self. This drive to man up (in an unhelpful way!) and carry on in a state of denial and avoidance was powerful, and if it had been left unchecked could have become highly destructive.
So Geoff decided to go down a different route, he went into counselling, a process which gave him the time and space to review the narrative of his life and gain a peace with it. Counselling also gave the space to identify what was and was not working in his life in the here-and-now, and to map out the path for a new way to advance that would tap into and unlock his potential.
This led to Geoff studying and completing in 2016 a Foundation Degree in Counselling. More recently in 2018, he also obtained the CPCAB Level 5 Diploma in Cognitive Behavioural Therapeutic Skills & Theory. In 2020-21, he also completed studies relating to providing safe and effective online counselling services.
Throughout his training as a counsellor and since, Geoff has accumulated over 1000 hours of counselling both males and females who have been at a point of crisis in their psychological wellbeing, or who have felt wounded, unsure, frustrated or unhappy about how their own life narrative is unfolding, or who just wanted to map out a better life for themselves.
What Geoff brings to the table when he works with clients and participants is not perfection and all the answers, rather what he can offer is willingness to share the knowledge he has gained through his academic and professional experiences, and the insight and wisdom he has developed on his own life journey, combined with a willingness to work in a true collaborative partnership with clients and participants, to guide and support them to come up with tangible means to advance their wellbeing and unlock their potential to live their best possible lives.
Geoff is committed to the principle of continuous professional development in terms of his counselling practice. To include to date studies in areas such as:
Children and adults safeguarding.
Understanding & recognising sex addiction.
Substance misuse and working with addiction.
Solution-focused therapy.
Cognitive-behavioural skills and theory.
Understanding suicide interventions.
Engaging men in health interventions.
Working with groups.
Online and telephone counselling.
Working with trauma and PTSD.
Working with male victims of domestic abuse.
Geoff is an accredited member of the British Association for Counselling & Psychotherapy (Registered Member No: 373051) and is a Professional Member of the Association for Counselling and Therapy Online