Happy New Year to all of MANN uP's past, present and future clients. To follow are two important updates on delivery of MANN uP personal programmes as we enter 2022.
MANN uP Opening Hours Extended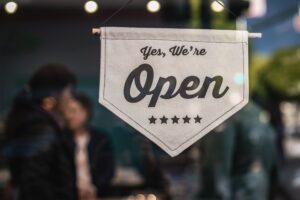 Due to extremely high levels of demand for MANN uP personal programme services, the volume of session times available to clients has been extended via expanding into offering services on Sundays. As of week commencing 10th January 2022, available session times are as follows:
Daytime Sessions (available on Wednesday, Saturday or Sunday)
Slot 1: 11.15am – 12.15pm
Slot 2: 12.30pm – 1.30pm
Slot 3: 2.00pm – 3.00pm
Slot 4: 3.15pm – 4.15pm
Evening Sessions (available on a Monday, Tuesday, Wednesday or Thursday)
Slot 1: 4.30pm - 5.30pm
Slot 2: 5.45pm - 6.45pm
Slot 3: 7.00pm - 8.00pm
Slot 4: 8.15pm - 9.15pm
To find out more, please visit the Fees & Booking section of this website.
Continued Emphasis on Online Service Delivery
Due to the continued presence of COVID-19, in order to protect the health of clients, the preference remains that for MANN uP personal programme services ideally to continue to be delivered online via the Zoom video conferencing platform.
Online counselling offers the convenience to clients of being able to access services from a location of their choosing and is delivered in a manner that provides for maximum possible levels of privacy.
Some prospective clients hold the perception that working online will not be as impactful for them as working in a face-to-face format. Experience shows that this is not the case, and for any prospective client who has doubts about online sessions, you are encouraged to try it out via a no-obligation Introductory Session to see for yourself if it is a way to access services that could work for you.
Download the MANN uP Online vs Face-to-Face Counselling Leaflet (Dec 21) to help you learn more about what is involved in online counselling.
Please note though face-to-face sessions are available but working safely protocols will be in place to help protect clients' from COVID-19 when working together in this format.
MANN uP is looking forward to working with you in 2022 to support you to unlock your potential to live your best possible life.